What does a Makeup Artist do?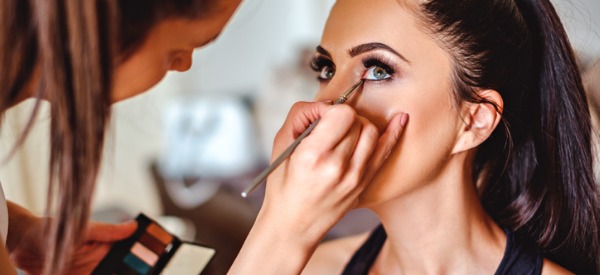 A make-up artist must skillfully transform the human canvas into the desired character or appearance within an allotted timeframe. They will often work with their clients to enhance their physical features and create a flawless appearance. Professional and well established make-up artists can also serve as columnistsmand editors for beauty and style magazines. They may serve as experts on panels and write books and have their own blogs on the subject of make-up application.
A make-up artist needs to have a broad range of common skills, but can specialize in many different types of make-up and application techniques including:
Special Effects
Prosthetics
Theatrical
High Fashion
Airbrushing
Light Bending
High Definition
Special effects make-up artists spend hours developing a person into the desired finished product. They often work with prosthetics and can spend several hours tediously creating the perfect illusion. Theatrical make-up artists often work with directors to bring their vision for the actor to reality. All make-up artists clean and maintain their tools and carefully select their mediums. They may work with cosmetic companies to develop products and often times may create their own line of cosmetics.
What is the workplace of a Make-Up Artist like?
A make-up artist can work in a variety of places. Some artists have their own studios that they work out of, but most will travel to a site to perform their services. Make-up artists are sometimes hired by private citizens for special events such as weddings and parties. They also may be employed by politicians before televised debates and speeches. A make-up artist may be hired by just one person and travel with them exclusively to meet their needs.
Special effects make-up artists usually work behind the scenes on movie sets and photo shoots. Due to the often complex nature of their application, they often will have designated areas and rooms. Theatrical make-up artists will also be on set for movies and often will provide applications and touch-ups between takes.
High fashion make-up artists often have the opportunity to travel to photo shoots around the world. These locations can present many challenges including humidity and temperature challenges. Space may be cramped and limited and the artist will need to be flexible to meet the demand of the shoot.
Learn more about what does a makeup artist do.